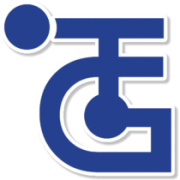 What will visitors find at TUREXPO GALICIA 2023?
There are countless reasons why this is a must-visit event…
With the support of the Galician Tourism Agency, once again, this year, TUREXPO GALICIA will be hosting FESTUR, the Festivals of Tourist Interest Fair, which in this, its 9th edition, will be showcasing the attractions of numerous Galician festivals honoured with this distinction. Tastings, performances, and exhibitions will highlight the distinctive features of each of these celebrations.
The promotion of countless national and international tourist destinations and the wide range of products and services aimed at travellers will be the common thread of a show that just keeps on growing.
A perfect symbiosis of many of the destinations present at the fair will be sure to remind visitors through a varied programme of live cooking sessions, presentations, tastings, tastings,etc.
Once again, the stands will compete to capture the attention of the public and professionals with more innovative proposals every year, with the aim of allowing visitors to experience and feel for a moment all that their destination offers.
An outstanding exhibition space for exhibitors, where they will be able to introduce their gastronomy to the public.
The event is the ideal setting for learning first-hand about the trends and innovations in the sector. The main challenges will be examined in depth at technical conferences.
A well-established event on the calendar that will bring together a number of digital specialists in the sector, seeking to learn about new destinations, proposals and products.